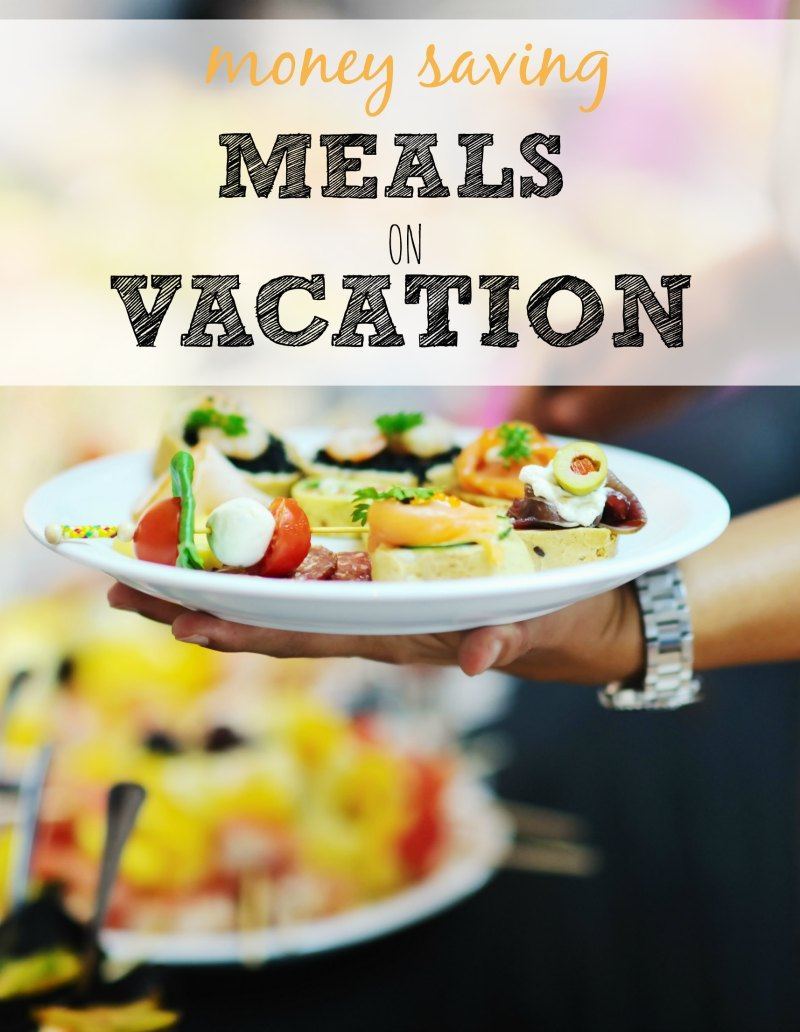 Money Saving Meals on Vacation
Spending your vacation money on things you need, like food, generally is a recipe for disaster on vacation. Unless you are there for the food itself, you probably have much more exciting plans for your vacation dollars. You will, however, have to eat at some point. Eating someplace special may even be part of your plans as well. Either way, some money saving meals on vacation will help you have a little extra cash for the wants instead of the needs.
Bring Your Own Food
You can bring some of your own food to make your own meals. You might also just bring some snack items to munch on through the day. You can save a lot of money this way. Since you are bringing things from home, you can also make healthier choices that will keep you fuller through the day. Staying full with smaller meals will help you keep your energy up for all the fun.
Look for Buffets
When you are on vacation you may want to try different types of food. Instead of going out for several different meals, save yourself some time and money by going to buffets. A buffet offers various choices so that you can try a little bit of everything for one set price. Most buffets are all-you-can-eat, but don't allow you to take leftovers home. Others will allow one plate of leftovers.
Shop for Specials
Many restaurants have daily or weekly specials based on things like age. If you have children or are a senior citizen, you will most likely have more than one option when it comes to finding these specials. You can also search on sites for specials. Some sites have specials that allow you to buy a gift certificate for a fraction of the price of its value. For example, you might buy a $25 gift certificate for $5. Just adjusting what time of day you eat can save you tons of cash too. Pay close attention to the details.
Look for Hotel Packages that Include Meals
Some hotels and cruise lines offer meal packages. This is when your meals are included as a part of the entire package price. Normally, everything is included with the exception of alcoholic beverages. If you don't drink alcohol while you are on vacation, you won't have to worry about any extra meal costs. You will just have to eat at the hotel bar or on board the ship. Keep in mind that hotels and cruises each offer a variety of meals because they seek to offer you a pleasurable experience as part of the whole package. As such, you may not miss much by dining in instead of seeking meals outside the hotel or ship.
Don't forget to try to get a real taste of the area by visiting local farmer's markets and small diners. These places offer you a taste of the food in the area without charging bloated tourist prices. You will also be helping support a small business instead of a franchise. When you can eat for an affordable price and feel good about it, that is indeed a fine way to spend your vacation.