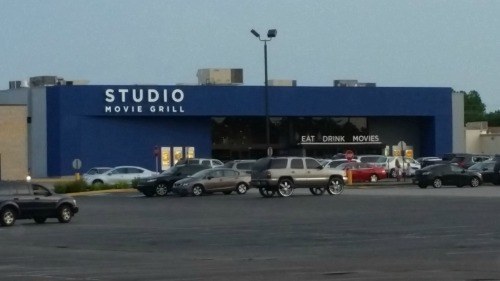 For dinner and movie at the same time, check out Studio Movie Grill. We recently had the experience of attending a special screening of the new movie Earth to Echo at the College Park location in Indianapolis. It was a fun experience with delicious food and we will be back.
I was a little unsure what to expect as we had never been to a place where they serve you while you are watching a movie. So I will walk you through it. First you pay for your ticket like any other movie theater. Then you headed to your theater. Once you find your seat, you will be able to browse the menu. There is a wide variety of entrees, sandwiches, pizza, drinks, and traditional movie snacks. When you have decided what you want, you simply press the red button for service. Or in our case, the server heard my kids excitedly talking about pressing the red button because they were ready.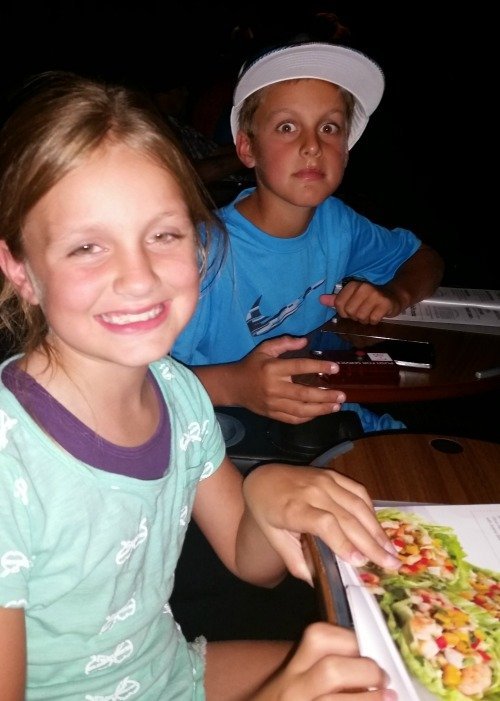 We received our food before the movie even had started, which worked out well for us. However, my son decided that he wanted someone besides the meal that he was going to share with his sister. We placed another order. This one took a little longer than the first because by then we were in queue behind the rest of the movie theater.
Briana's Tip: Arrive early and order early if you are hungry. 
The quality and quantity of the food was comparable to meals of similar prices at stand alone restaurants.  Oh and my son's french fries were so delicious…thick with seasoning! If you are concerned about how you are going to eat your food, it is quite easy with the swinging tray that is attached to your chair.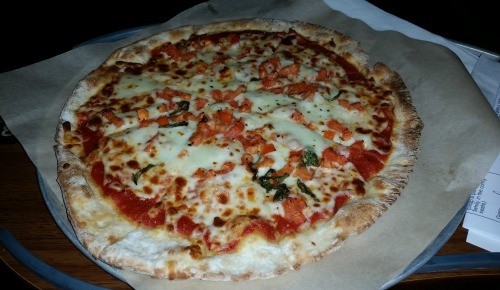 Now you are wondering how much commotion is attached to the entire theater atmosphere. Not nearly as much as I had envisioned. The servers are really good about ducking down and walking along the rows quietly. The aisles are very wide so there is plenty of room for them to walk down without too many issues.
Then towards the end of the movie, I was getting concerned about how to pay. They bring along payment folders for every group and drop them off in a very organized fashion near the end of the movie. Then they collect and return slightly before the movie ends. It much much easier and smoother than I had envisioned.
Summer 2014 Movie Offer: Studio Movie Grill 2014 Childrens Summer Series – $2 Movies throughout the summer. See the schedule for details
Have you ever been to a movie theater that also serves dinner? What did you think?