Wonderful family memories can be made with short weekend family trips to places like Cedar Point.  I recently attended a blogging conference at Cedar Point and we stayed at the Hotel located right on the property called Hotel Breakers. Trying to find activities for four kids ranging in ages 8 – 16 can often be difficult. Finding things that aren't too babyish for the older children but not age inappropriate for the younger ones can be a challenge. Luckily, there is plenty of family friendly activities and attractions at Cedar Point.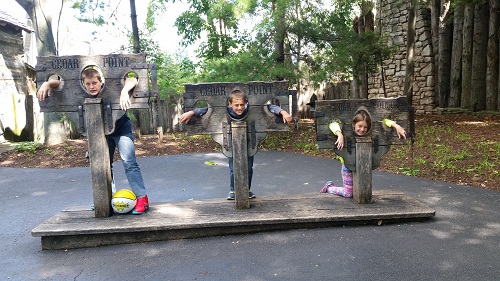 My kids are ages 8, 10, 14, and 16. My 14 year old had already been to Cedar Point a couple of times with friends and we considered him our expert.If you don't have your own expert or are unsure of your way around the park, you will want to grab a map at the entrance and/or download the Cedar Point app. The Cedar Point app gives information on each and every ride, which is helpful when determining whether your child will enjoy a particular ride.
The youngest was quite afraid of any roller coasters. However, her older brother was able to convinced her to try the Iron Dragon. This is a perfect starter roller coaster for anyone a little leery of roller coasters. It is a easy, non-jerky roller coaster that doesn't go upside down or anything out of the ordinary yet it still a very thrilling ride. We had tried the Blue Streak as her first roller coaster experience, which was a big mistake as this one is a little jerky and at times you feel like you are going to fly out of your seat. This scared her off of trying additional roller coasters. The Blue Streak is a Cedar Point classic and has been around since 1964.
All of the kids also enjoyed the Pipe Scream ride, which is a roller coaster/thrill ride and was one of the rides they enjoyed during the early admittance due to us staying at a Cedar Point resort. This was a ride I skipped since I am a little sensitive to rides that do any spinning.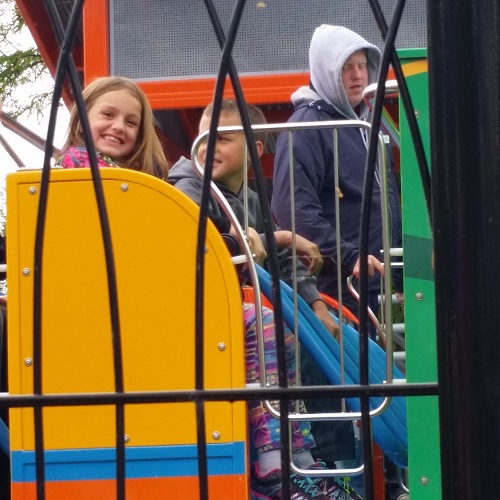 The younger kids also enjoyed Snoopy Land, even though they are almost a little too old for it. They rode the Woodstock Express over and over again! There are two areas throughout the park that have rides and attractions that the younger children will enjoy.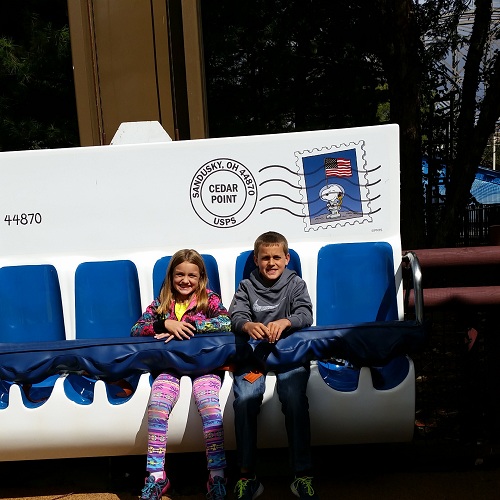 There is also various live shows during the day if you want to see and rest for awhile. On a side note, my cousin worked at Cedar Point directing a show in the past and he goes to school with one of the woman in this photo!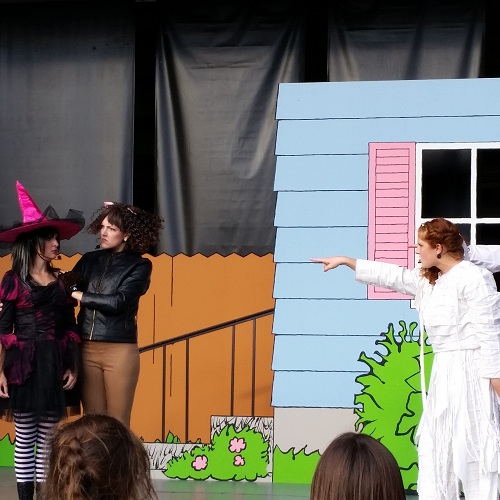 There is plenty to eat around the park! The prices are a little steep but you have to factor that into your cost or bring your own lunch and have a picnic.
Tip: Buy the reusable cup at Cedar Point. You will get FREE refills the first date of purchase and $0.99 refills for the rest of the season. We purchased one of these and utilized it for the whole family.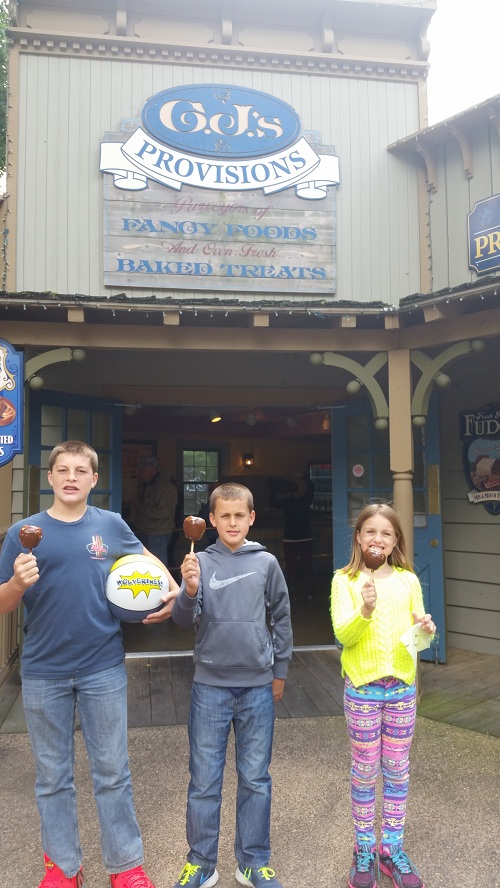 There is also an area called Dinosaur Alive! This is a walk through interactive Dinosaur adventure. It does cost extra to visit this are of the park but would be very enjoyable if you have a child interested in Dinosaurs. There are over 50 moving and practically life size dinosaurs in this area.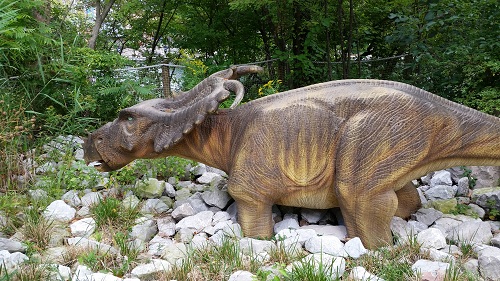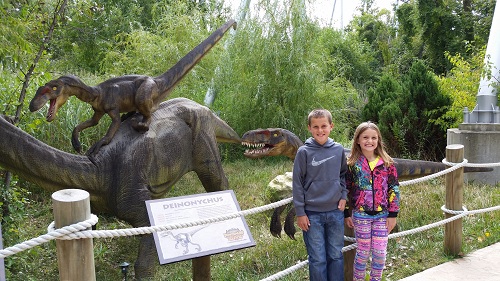 Overall, my family had a blast at Cedar Point. They are already begging to go back next year!
Have you been to Cedar Point? What are your favorite rides?
Read more posts in this Cedar Point series.
Disclosure: I paid to attend Bloggy Conference. In return, I received complimentary tickets to Cedar Point. There was no monetary compensation or posts required in exchange for this package.