DeLullo's Trattoria is an Italian style restaurant in Atlanta, Indiana.  Welcomed by a subtle Tuscan style decor with a friendly feel, this is a restaurant you will want to put on your favorites list.  Italian style food is one of our favorites and something that is always sure to please everyone in our family. DeLullo's did not disappoint.
We had been slowly hearing about this little gem in the small town of Atlanta, Indiana from friends and family. For us, Atlanta is pretty much just a hop and a skip from where we live. Lucky for us, we beat the crowd when we arrived on a Saturday evening around 7 p.m.  We were promptly greeted by the hostess and our server.  The menu was simple yet many ways to customize to make a meal just your own.
As a vegetarian, I was happy to see that I could customize my own pasta dish. You pick your noodles, sauce, and toppings. Kind of like a pizza, which DeLullo's also offers.  Fettuccini, alfredo, mushrooms, and spinach was my choice. My husband ordered the lasagna.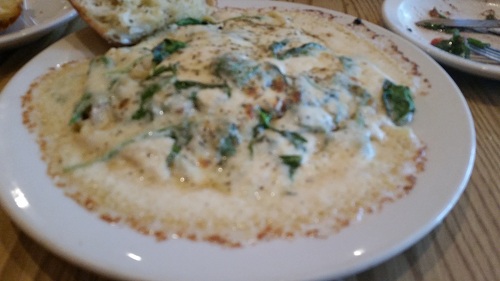 To start off, we had a mozzarella and tomato appetizer, which was delicious. The basil and other fresh ingredients tasted like they were fresh out of the garden. The bread was lightly toasted with just the right amount of garlic and butter so it wasn't too overwhelming. Extra bread is great to clean your plate of sauce at the end of the meal! 😉
While enjoying our freshly prepared dinner, we were brought samples of the freshly made sorbet. At this point, we made our decision that we were going to box up half of our meals so we could have room for dessert. My youngest daughter is quite picky so I was surprised yet pleased that she was enjoying the sorbet made with raspberry, mango, and some other fruits that I didn't remember because I was too busy sampling!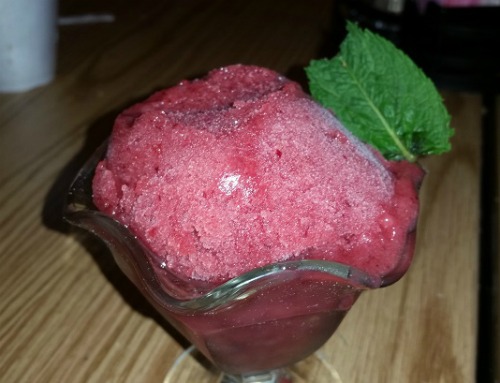 The cheesecake from DeLullo's has a walnut crust, which brought a nutty flavor to the delicious creamy filling. I loved this but if you aren't a nut eater, you might be disappointed that there isn't the traditional graham cracker crust. The peanut butter pie was also very rich and creamy.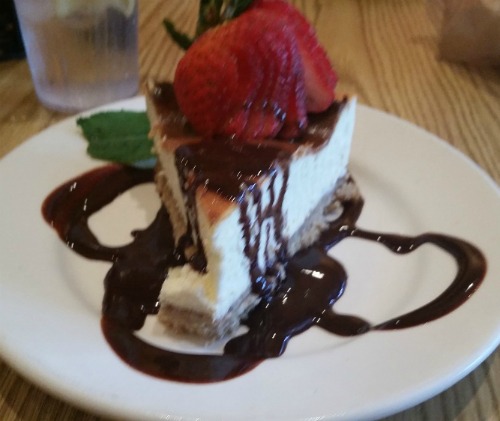 Just the top view doesn't do this dessert justice! 🙂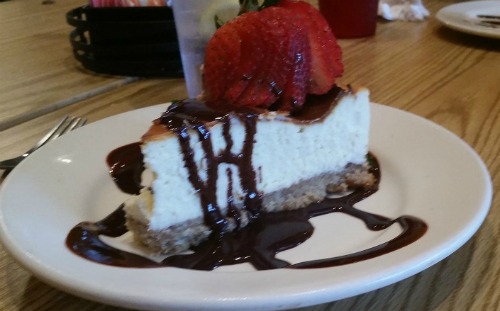 Overall we were impressed by the quality of our meals as well as the prices, which seemed inexpensive for the portions. This is a restaurant that we will definitely be visiting again.  The only thing missing is wine. I love having a glass of wine at Italian restaurants with my dinner so that is really the only downsize of the restaurant. DeLullo's also offers carryout, which will be trying in the future as we loved the possibilities of all the pizza toppings offered.
DeLullo's is on Facebook, which is where you can keep up to date with their store hours, menu specials, and Sunday brunch offerings!