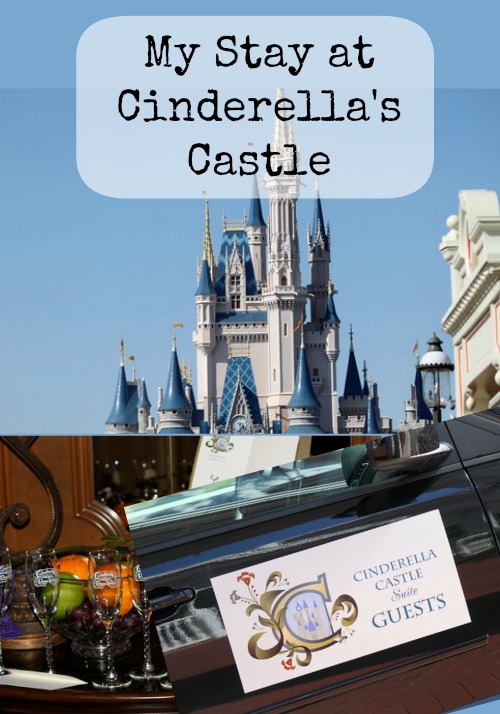 The first official day of the Disney Social Media Moms conference something magical happened. One of my best blogging friends, Andrea, won a night's stay in Disney's Princess Castle.
Right before her number was called in the random raffle drawing, she leaned over to me a whispered, "Forgot the other prizes, the Princess Castle is what I want."  I noticed Crystal was holding her breathe before the final number was called and Andrea was rather quiet too. Then all of the sudden, Andrea is saying "Shut Up." She reads back the numbers and it is her number! You can see Andrea hopping up to claim her prize. After winning, she learns she can have up to 6 guests stay with her in the castle. When she asked if I wanted to stay, of course, I said YES!!!! First, I had to ask my aunts if it was okay if I stayed the night as they would have to watch the two little ones. They were emphatic that I go as it was a once in a lifetime opportunity.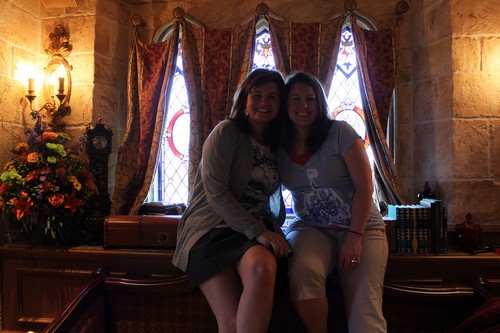 I didn't even know the Princess Castle existed.  You can't buy your way into the castle even though rich folks and dignitaries have tried. You have to have a special invitation to stay in the most exclusive spot in perhaps the world? We were whisked away right after the conference sessions at 4 p.m., which made for a completely whirlwind day. I had no idea when I started my day I would end up in the Princess Castle. Considering this was my first time to stay on Disney property and I said at two of the nicest places The Grand Floridian and Cinderella's Castle, I think I am now spoiled!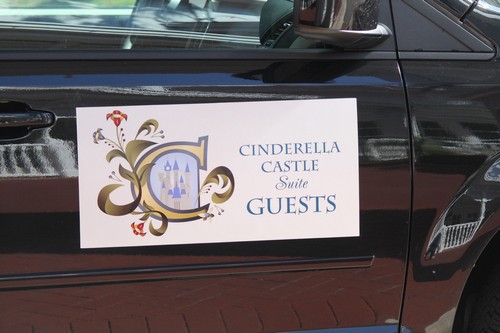 Our first guide Sean, explained that we would have our own personal guide around the park and we would be able to shop, eat, ride rides, or just chill in the suite for the evening. Steve, our guide for the evening, was basically our human "Fast Pass." He was able to get us into even ride we possibly wanted without any wait, which is quite a way to spoil a girl! 🙂 We were also given lawn seats to the Castle/Fireworks show as well as front row seats to the evening parade. These are just a few of the perks of staying in the Castle.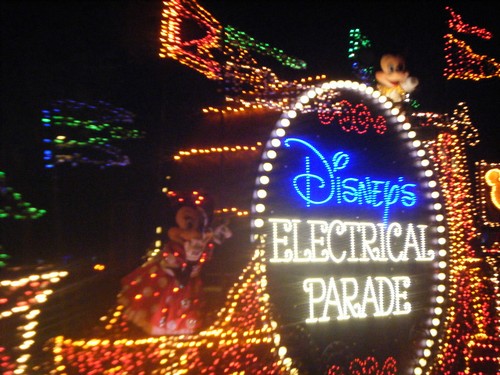 The Cinderella Suite is absolutely fabulous. Upon taking a private elevator up to the suite, you enter into the hallway, where there is detailed artwork, Cinderella's crystal slipper, and more!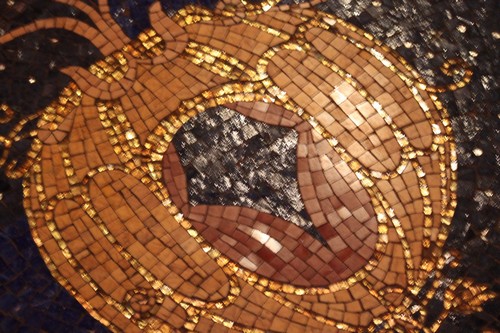 Cinderella's glass slipper in glass case in the Cinderella Suite.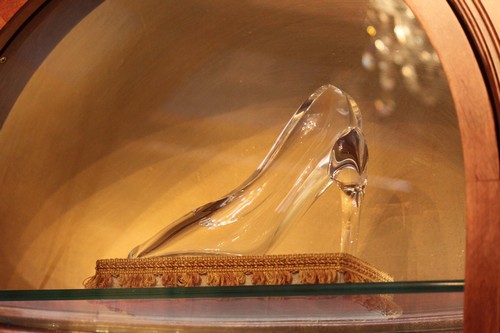 The Royal Throne. Of course I had to take a picture of this!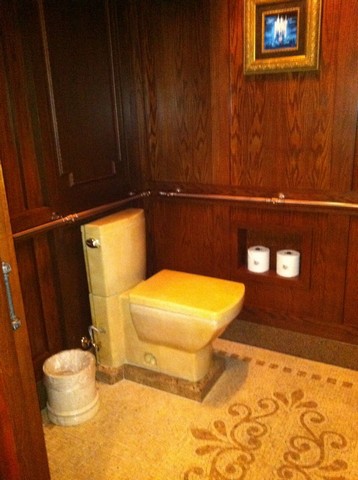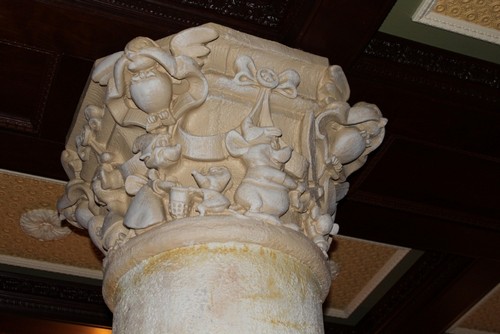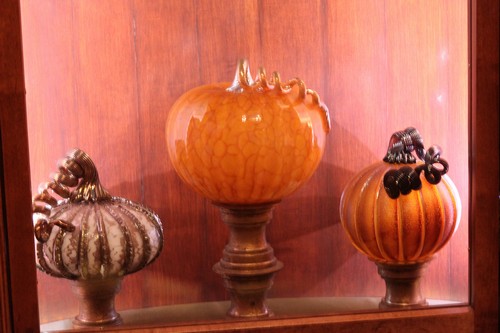 We were welcomed by chocolate, strawberries, and drinks!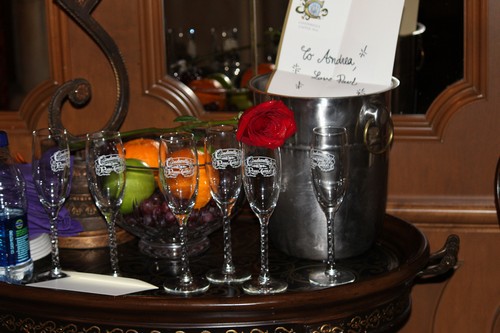 The next morning we were brought back to reality after having a magical breakfast with the princesses, which is something anyone can do by making reservations for Cinderella's Royal Table.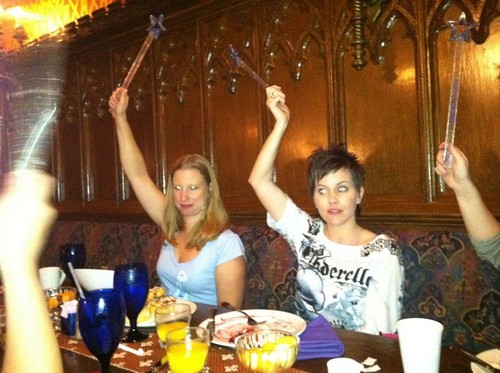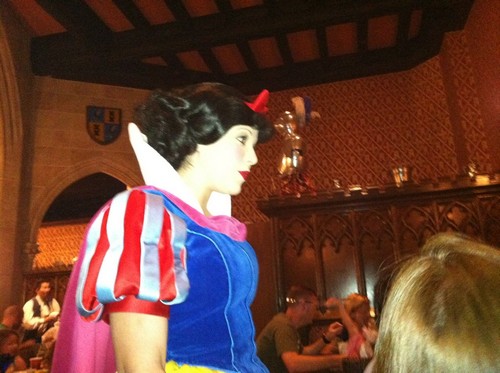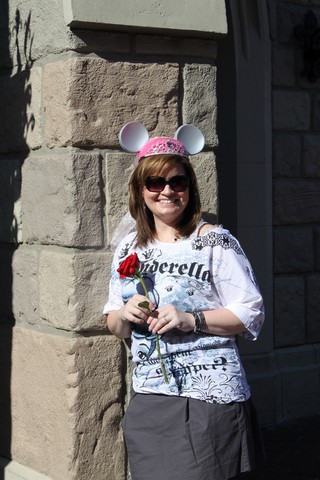 Disclosure: I paid to attend the Disney Social Media Conference. In return, I received highly discounted park tickets, hotel, and a gift bag. There was no monetary compensation or posts required in exchange for this package.