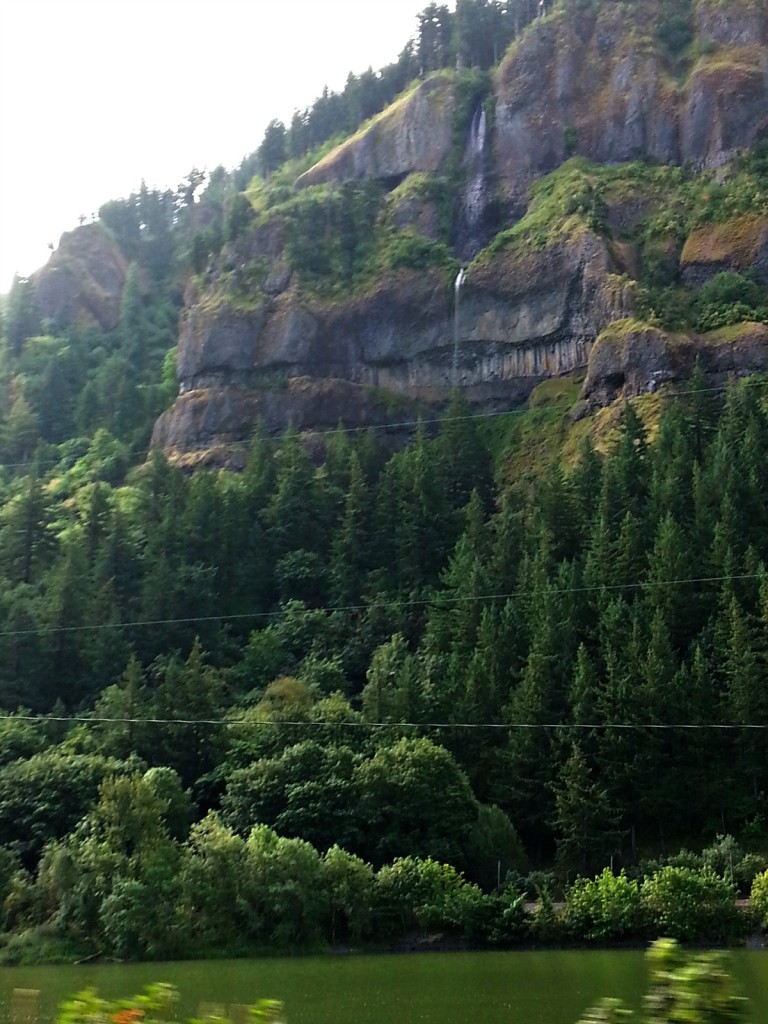 One of the best parts of visiting the Pacific Northwest is the waterfalls that abound in this area.  These Waterfall Destinations In Oregon are perfect for a fun family hike.  Not only are they beautiful wonders of nature, they are a great opportunity to do something fun in a new location with your whole family.
Waterfall Destinations in Oregon
Multnomah Falls: The 4th tallest waterfalls in the nation, these are widely known for their beauty.  Popular for day hiking trips, they are located a short drive from Portland.  Breathtakingly beautiful, with tons of great hiking in the area for a full day adventure with your family.
Elowah Falls:  These waterfalls are perfect for the intermediate hiker.  While they appear relatively close to the highway, there is a considerable hike to get to the falls.  Once you arrive you won't be disappointed in the view.
Triple Falls:  This is a beautiful setting to visit with three distinct falls coming down from one source.  While there is a 3-5 mile hike depending on where you come from, it is well worth the time spent.  This would make a great all day hike with the family.
Bridal Veil Falls:  More waterfalls near Portland, these are a wonderful place to visit with your family or significant other.  Go prepared to get wet with proper foot gear.  The path to the falls often has a lot of running water, mist and beautiful smaller falls.  These have an ethereal beauty unlike others that give them the name that make them so recognizable.
Salt Lake Falls:  This is by far one of the more popular waterfalls in the state.  Easy to access, beautiful and romantic – it is the perfect setting for a romantic date or even marriage proposal.  This is a gorgeous destination for a fun day trip with the family.
When you visit the Pacific Northwest, you can't miss these gorgeous waterfall destinations in Oregon.  From difficult hikes, to simple strolls, there is a waterfall for every person in the family.