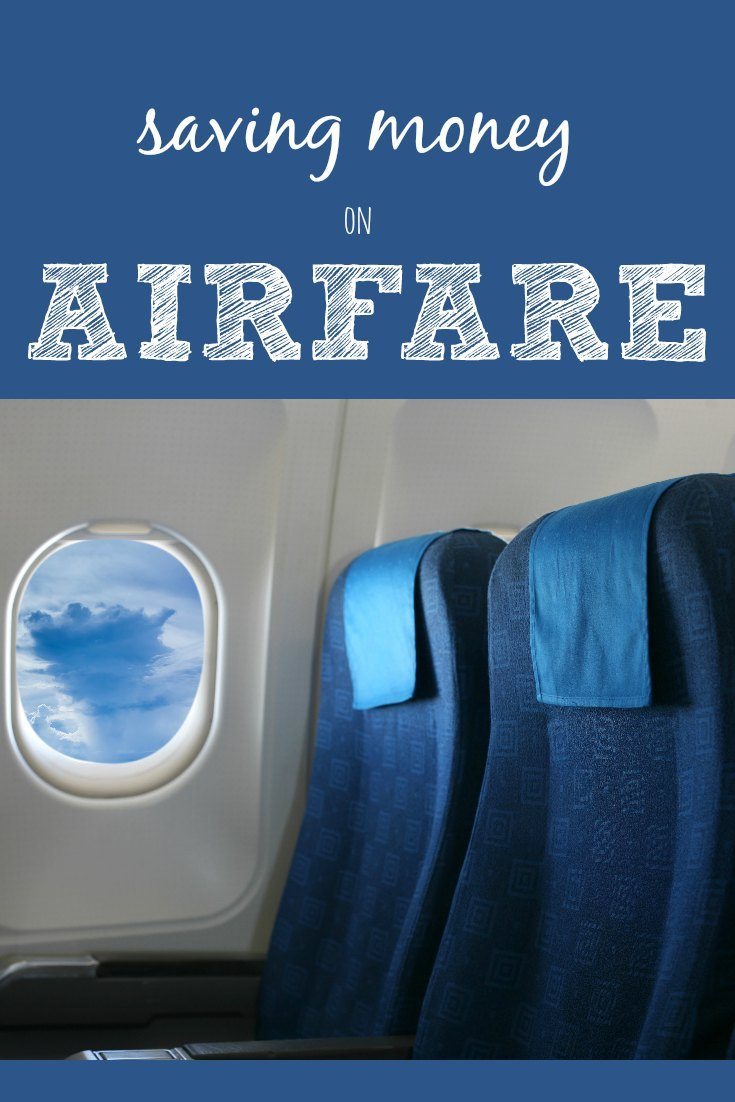 Saving Money on Airfare
The cost of flying can keep some people from enjoying a vacation at all. Fortunately, there are some tricks and tips that can help you to save money on airfare. This might require you to be a bit more flexible than you planned, but having the extra cash is a great side benefit. If the cost of airfare has held you back in the past, consider these money-saving tips:
Be Flexible About Travel Dates
There are occasions when you will be forced to travel on specific dates. If you are able to, however, moving your flight a day or two forward or backwards could save you big cash. Always check your dates and make certain that you are booked on the cheapest possible flight. Prices generally change depending on the date and the number of people on board.
Check Other Airports
Although most people generally travel out of their closest airport, you can sometimes save big money by traveling a few extra miles to a different one. Check with all the airports in your surrounding area. It may be a bit of a headache but if the savings are significant enough, you might find it worthwhile. Smaller airports are generally going to give the best bargains because they need your business. Always spend the time to check rates in a fifty to one hundred mile radius for maximum savings.
Book Directly with the Airline
Travel agents will tack on a surcharge or handling fee. This is also true for online travel sites. In some cases, you might pay as much as $10 to $15 extra per ticket. Instead, try booking directly through the airline's website. Some airlines offer discount codes through their Twitter and Facebook accounts that can be applied to the price of the tickets. Later, if you learn that prices went down after you purchased tickets, you may be able to get a rebate. Simply call the airlines and talk to them. Many will refund the difference with no problem.
Purchase Tickets on a Tuesday
Many merchants release sales and special offers on specific days of the week. Airlines are no different. It turns out that many of them release new sale fares on Tuesdays at 3 p.m. Sometimes these special sales or offers are good for a limited time. It is a good idea to try to snatch them up as soon as they are available. This way you don't miss a deadline or find out the offer has been sold out. Find the best deals on airline tickets.
Book Tickets in Pairs
Airlines charge higher prices for larger groups that want to be seated together. If your family is flying together, try booking your tickets two by two. Young children are not to sit alone, but you can have teen kids sit alone with one another. Slit the group up into pairs and you will often get a better rate in the end.
Book Tickets in Advance
As soon as you know the time frame for your trip, book it. The closer the departure date gets, the higher the price will be. It is true you can occasionally get a deal by being willing to fly standby. The problem with that is that you are not guaranteed a seat and might not be able to go at all. If you book in advance and the price goes up, you may be able to get a refund of the difference. If you wait too long and the price goes up, you are stuck with it.
Airfare isn't always cheap, but it can be affordable. Saving money on airfare is easy if you know where and when to find the best deals. These ideas are a great place to start to try to save on your next trip.
Visit AHappyTraveler.com, the best travel website, to find more deals on your next vacation and airline ticket.