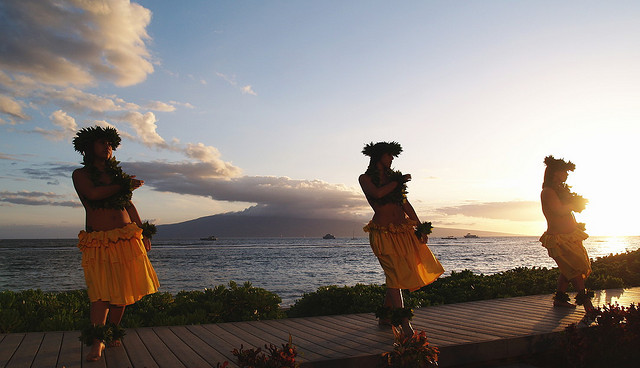 Vacations always mean great food, and if you head to the Hawaiian islands, there are tons of great foods to choose from.  These are the Best Places To Eat In Oahu, Hawaii!  Classic dishes, fun fusion cuisine and above all Hawaiian culture that will reel you in and have you never wanting to leave.
Best Places to Eat in Oahu, Hawaii
North Shore, Tacos:  A small hole in the wall taco shop off the beach, or a great food truck that travels both have the best tacos you will ever taste.  Their daily fish tacos are phenomenal using the latest catch.  Their Kahlua pork tacos are the best pulled pork you will ever eat.  Ask for extra surf sauce and you won't regret it.
Rainbow Drive In:  A classic local haunt, you can find everything you want on the island, including the classic plate lunch.  BBQ or Katzu Chicken with rice and mac salad are standard plate lunches on the islands.  This is the best place to try this traditional meal that combines all the cultures in one place for a delicious meal that leaves you satisfied.
Marukame Udon Waikiki:  Looking for a noodle shop? Go no further than this great shop!  Udon prepared the best way. Full o flavor, perfectly cooked and great or that late night meal after you go to the beaches all day long with your family.
Nico's Pier 38:  A local and tourist favorite for the best fresh local caught seafood.  With the fish market right next door, you know you are getting the very best there is to find on the island.  Bright gorgeous flavors everywhere in this restaurant.
Luau:  You can't leave the island without experiencing a traditional Hawaiian Luau.  The Polynesian Cultural Center is a great experience from top to bottom.  Choose a day and spend learning more about the islands, then end your night with a wonderful traditional Luau that can't be beat.
One of the best part of traveling to the islands is enjoying the wonderful food you find.  These are the best places to eat in Oahu, Hawaii.  Your family will love the variety, quality and of course want to come back over and over again.
Photo Credit: Commorancy via Flickr.