The festivals at Disney World are so popular, folks come from all over the world to enjoy them, and they attract some of the biggest names in the industries they are celebrating. Among the offerings are everything from wine festivals to flower shows to car events and even art festivals. While almost all of the offerings at Disney World are family friendly, sometimes its nice to enjoy one of these festivals without the kids. Disney makes it easy to kick back, enjoy the entertainment and really take in every aspect of their festivals.
Disney World Festivals Without the Kids
These are some of the best Disney World festivals to do without the kids, whether you just get away for the day or make a whole week of it.
Epcot International Food and Wine Festival
The best way to enjoy this festival filled with food and wine is without children, because you can enjoy discovering new bottles at your leisure without worrying about what they want to do in the park. The offerings of both food and wine are new, eclectic and varied, so not exactly kid friendly if you have picky eaters that want to sample everything shaped like Mickey Mouse. Take your time to visit each kiosk, check out your favorite celebrity chefs, watch as many cooking demos as your heart desires with all your grown up friends, family or a significant other.
Epcot International Flower and Garden Festival
Anyone that loves flowers and gardening knows that patience and time are needed to really stroll through the exhibits and displays, watching for hidden corners, unexpected arrangements and new combinations to try at home. Kids love flowers too, but they don't always appreciate the work and overall displays that you might want to take in at a slower pace. Without kids you can enjoy your time in a quiet corner of a garden no matter how full the parks are.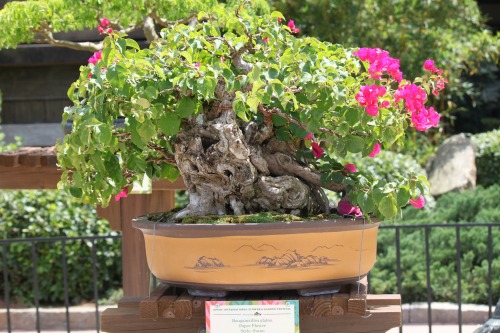 Car Masters Weekend
For the race and car enthusiast, Car Masters Weekend gives you the chance to be a kid among all the coolest and most exotic toys around. This weekend celebrates everything having to do with cars and why we love them. Even though this festival weekend does incorporate kid and family fun, its a great event to do just by yourself or with some grownup friend and company. You'll have the chance to check out the newest muscle cars, sit behind the wheel and maybe even end up booking your very own exotic race driving experience at the parks.
24 Hour Summer Kick Off Celebration
If you've always felt like you could see and do so much more at Walt Disney World if you didn't have to worry about the kid's schedule, then this celebration is for you. Its also a great opportunity to just have fun exploring everything you have wanted to do and see in the parks. To help Disney kick off summer, guests are invited to a special 24 hour party in the parks where the race is on to stay up all night, drink all the drinks, ride all the rides and enjoy Magic Kingdom to your heart's content.
Looking to book a trip to Disney World or Disney Land? Check out these deals over at Getaway Today!